Fifty Years A Hooker Book Order Form View Book
Privacy Policy: I do NOT sell your personal information to any companies or mailing lists.
Note: Autographed books are no longer available for purchase by mail order. And you can also buy unsigned copies online from Xlibris' website www.xlibris.com.
Price for personalized, autographed edition: $25.95 each, plus shipping/handling. Shipping charges: 1 book=$6.95; 2 to 3 books=$11.30; 4 to 6 books=$15.30. **Will ship only within the U.S.
Please pay with a postal money order or personal check (if paying by check, please allow an extra 7 days for the check to clear). If you pay with a postal money order, I'll ship your book/s the same day. **Hawaii residents, please add 4.000% state sales tax.
Please print (or copy) this form and send it to: Frank Mundus, P.O. Box 941, Naalehu. Hawaii 96772.
Number of Fifty Years A Hooker books you want to purchase
Total price, including shipping
Personal Information (Required)
I will ship your item/s to the address you specify below.
PLEASE PRINT CLEARLY
Name
Shipping Address
City State Zip
Email Address (so I can contact you about your order if necessary )
Phone
Thank You For Your Order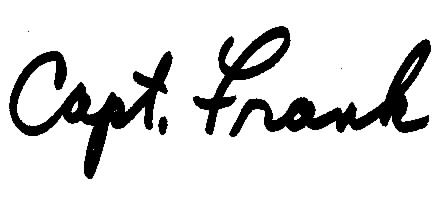 If you're interested in ordering t-shirts or photo postcards, click here.